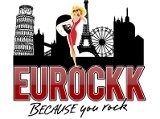 Hello Future Affiliate,

Eurockk.com is a new e-boutique born out of a lifestyle and an appreciation for beauty and elegance. One thing we also appreciate is talent. We want to spread the word about our grand opening and bring our products to the worldwide market. We would absolutely love to work with fashion influencers and enthusiasts, bloggers and fashion editors. Our affiliate program is very simple and very rewarding.
For each contributor, we will create a coupon code that you can use in all your shares/advertisement/endorsement, and you get 7% out of any transaction that uses this code. The customers using the code will get 10% off their total purchase.

To start collaborating, contact us
Looking forward to hearing from you!
Eurockk Executive Team