Fox Trimmed Summer Silk Shawl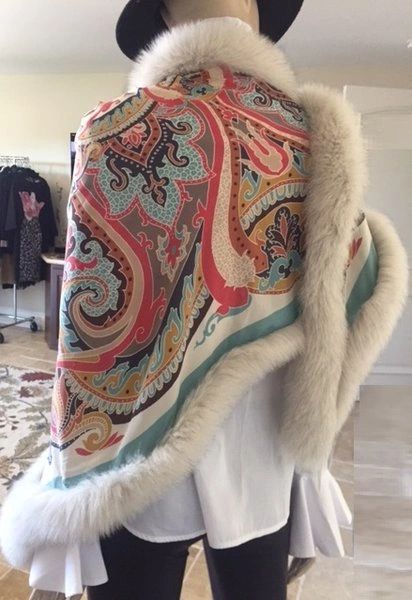 Fox Trimmed Summer Silk Shawl
Exquisite RosaFox 100% SILK with 100% Finnish BlueFox fur trim Shawl.. This piece caught everyone's eyes at the runways.. Wear with any colorful dress or bare shoulder top and shine!
BRAND: ROSAFOX
COLOR : colorful silk and White fox fur Tim

COUNTRY OF MANUFACTURE: FINLAND
MATERIAL: 100% SILK and the trim is Finnish Blue Fox supplied from certified Finnish farmers.
SIZE: 180 x 130 x 130 cm
Reviews