Shop the look: Red and white fur set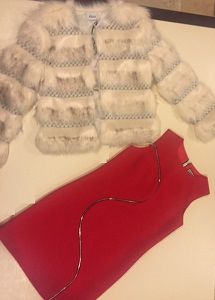 Shop the look: Red and white fur set
Shop the look, shows Red Zipper Dress with Off white imitation fur jacket from Allure

All the products in this selection are 100% from FRANCE and Greece , a guarantee that we stand by and is endorsed by the manufacturers.
To buy this look, get the individual pieces listed above. Please make sure you pick the dress size.
TOTAL PRICE as shown $445 before any promotions or discounts. Check each piece for the up to date price.

Enjoy Shopping !!
Reviews